9 International Locales to Retire and Live Better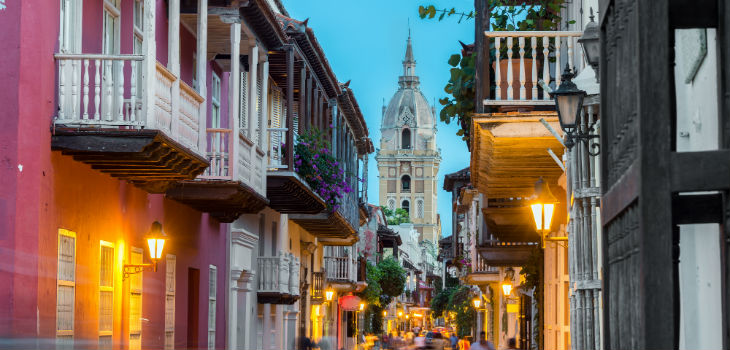 It's now cheaper and easier than ever to fly almost anywhere in the world, so why not consider moving abroad and enjoying your long and well-earned retirement in one of the beautiful locations below. Each year an increasing number of older people are being lured away to exotic destinations by the great weather, fun-loving lifestyle and outstanding beauty offered by life overseas. But for those who are fiscally smart, a move overseas in your twilight years can also make financial sense. World-class healthcare at a fraction of the price, favorable tax rates and low housing prices all combine to make a move abroad not only exciting but practical too. Leaving family behind is always the biggest issue for people considering a move abroad but with cheap airfares you needn't say good bye to your family forever. From the vibrant culture of Asian cities in Thailand and Malaysia to the tiny Mediterranean island of Malta to the tax-break gems of South America, read on for our guide to the top 9 international locales where you can retire and live better.
1) Colombia
For North Americans looking to retire overseas it's only a hop, skip and a jump south to Colombia, Latin America's premier location for affordable healthcare. Only Ecuador tops Colombia on quality of living polls in South America and it's thought that a couple can live quite comfortably on a budget of just $1200 per month. Aside from the low cost of living, the main draw for retirees to Colombia is its top quality, low cost healthcare system. It is believed that healthcare in Colombia is comparable to that offered in any large U.S. city at a fraction of the cost. There is no shortage of things to do in Colombia either as an increasing number of ex-pats and tourists landing in Columbia is leading to a surge in leisure facilities like public swimming pools, tennis courts and even golf courses. Columbia is also one of the most biodiverse countries on the planet with beaches, jungles and deserts within its limits. With direct flights now available from the U.S., visits from the family wouldn't be a problem either.

Click below to share this article.