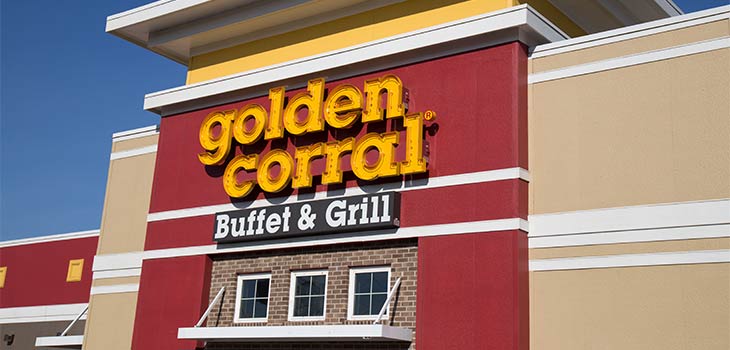 Seniors are entitled to some great restaurant specials, from discounts on meals to specially priced menus. Seniors also get to enjoy good early bird specials. If you head out to a restaurant slightly earlier than the average dinner-time, you'll be treated to deeply discounted meals. Using these early bird specials can save you tons of money in the long-run. You'll find these specials in many top restaurant chains throughout the country. Many local chains also offer discounted menus to their early dinners. However, it can sometimes be difficult to know which restaurants have early bird menus because they're not always advertised. If you want to save money while eating delicious food, check out these eleven restaurants with early bird specials.
1) Golden Corral
This famous buffet restaurant has one of the best early bird deals for seniors around. Monday through Thursday from 11 AM to 4 PM, seniors age 60 and over can enjoy the buffet for as little as $7.59. Prices vary by location, so be sure to call your local Golden Corral to confirm if they have the senior early bird special, and to double-check their price. While you're at Golden Corral, you can try all of the delicious dishes on their buffet. Enjoy a classic all-American meal of meatloaf, mashed potatoes, and green beans. Or, go Southern with BBQ ribs or Texas chicken fried steak. Be sure to save room for some chocolate cake or fruit pie. You also won't want to miss the chocolate fountain. With Golden Corral's senior discount, you'll be able to enjoy a ton of tasty food at a low price.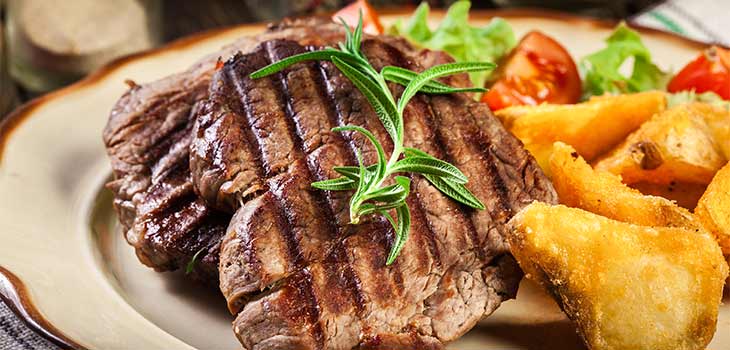 2) Houlihan's
The bar and grill chain Houlihan's has a good early bird special available for all its customers. On Monday through Friday from 3 PM to 5:30 PM, you can enjoy a three-course meal starting at $14.99. This delicious meal includes a soup or salad, a main course, and a mouth-watering dessert. Most of the chicken dishes will cost you the base price of $14.99, but many of the other proteins will cost you a dollar or two extra. This includes the fillet mignon, BBQ ribs, fried shrimp, sea scallops, and grilled salmon. You'll be able to see all the add-on prices on the menu, which will help you make your decision. Before you head over to your local Houlihan's, be sure to call them up and check if they offer this early bird menu.