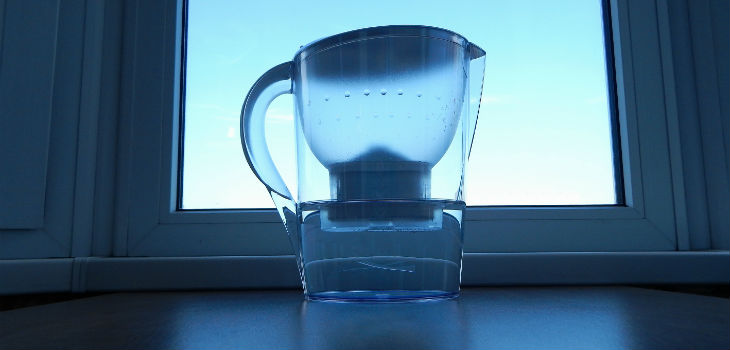 Saving money puts money in your pocket. Making a small investment in something like an efficient light bulb will pay off quickly and before you know it, you'll find you your expenses have gone down, leaving you have more more money to spend on something you really want.
1) Water Filter and a Re-fillable Bottle
Bottled water may be one of the biggest rip-off scams out there. Most of the time, the water you are buying is just filtered tap water put in a little plastic bottle with a fancy label on it. When people buy bottled water, they are paying an average markup of 10,000%.
Drinking water in most first world countries is fairly safe and well regulated, but there are some contaminants in the water that can do harm to you, especially in the long term. The better water filters claim to remove well over 90% of some bad stuff floating in your tap water, such as chlorine, heavy metals, and pesticides that make their way into the water system. A pitcher based water filter
 can do a great job and faucet mounted filter
can be even more effective. With this gadget, you'll be able to fill your own bottles of purified water for pennies compared to the cost of the bottled water found in the local supermarket or takeout restaurant. If you buy a bottle of water on the way to work and/or at lunch every day, you are probably spending at least a dollar or two every day.  Over a year, you can save hundreds of dollars for yourself and hundreds more for each member of your family that consumes bottle water.